We are here to guide you through the process on how to apply IPO through UPI in this article. It is quite a simple process and we will explain it to you through easy steps. You just have to approve the mandate once you have filled the IPO application through your trading application. Applying for IPO's have never been easier before.
What is IPO?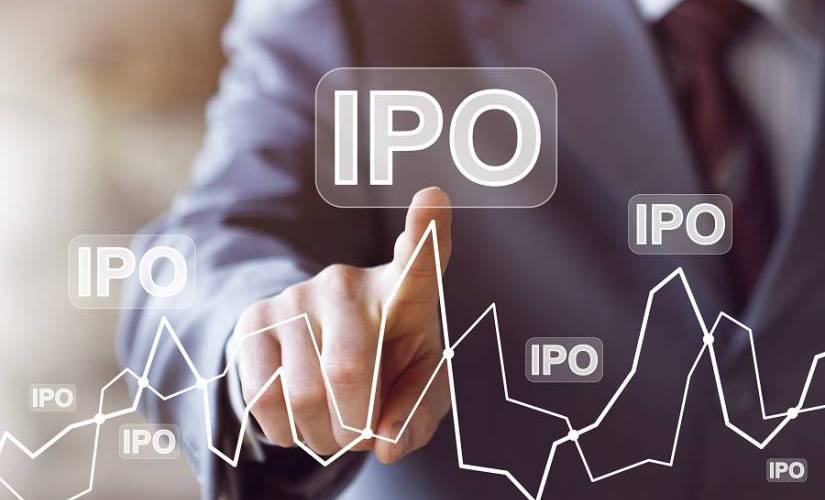 IPO is Initial Public Offering of the shares of a Company or Organization before it is listed on the Stock Market. Previously in order to apply for an IPO of a company a person had to fill a form and submit in the bank and then accordingly the shares were allotted. This process is still valid now but in this digital era, the process has become quite simple and now you can apply IPO through UPI, which is widely used in India.
What is UPI?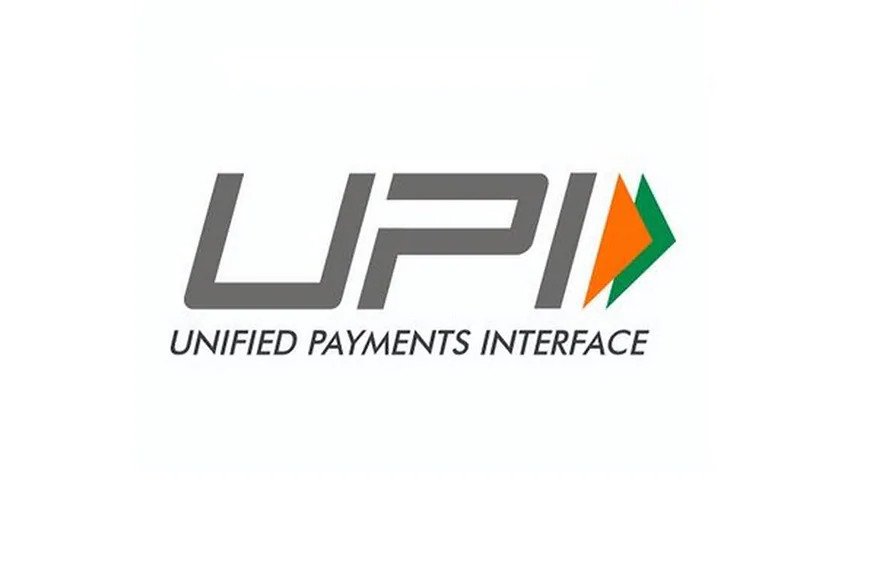 UPI is Unified Interface Payment which is built over the traditional IMPS transfer platform that aims to achieve the quickest way to transfer money from one bank account to the other. However, there are many uses of UPI and has made applying IPO through UPI even much easier. The application creates a mandate and till the allotment of share, the amount is blocked and according to the allotment status, the money will be credited or debited from the bank account. Let's get started with the process to apply IPO through UPI.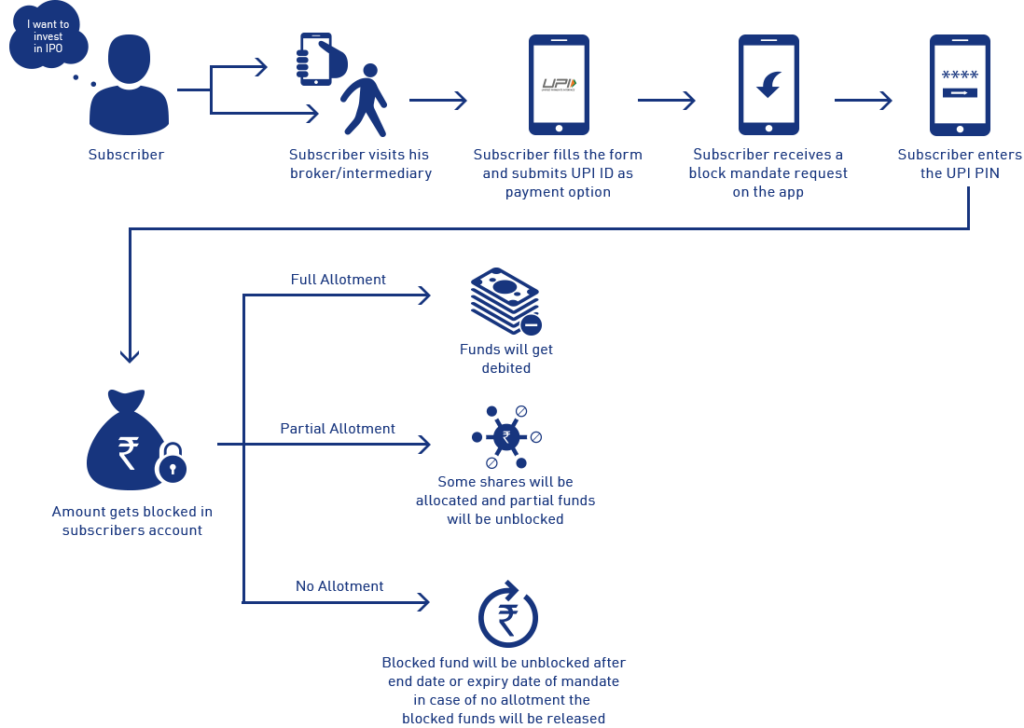 Before we start the process to apply IPO through UPI, let me tell you that there are many broking companies in India and have their trading applications available in the market. In this scenario, we are going to use the Angel Broking application. The process is almost similar in most of the applications so you can give it a try.
How to Apply IPO Through UPI
To apply IPO through UPI is a simple process and you just need to follow these simple procedure.
1. Select IPO from Application
You will find this option in the menu which is available on the top left corner, after selecting the option, you will see trade and then select IPO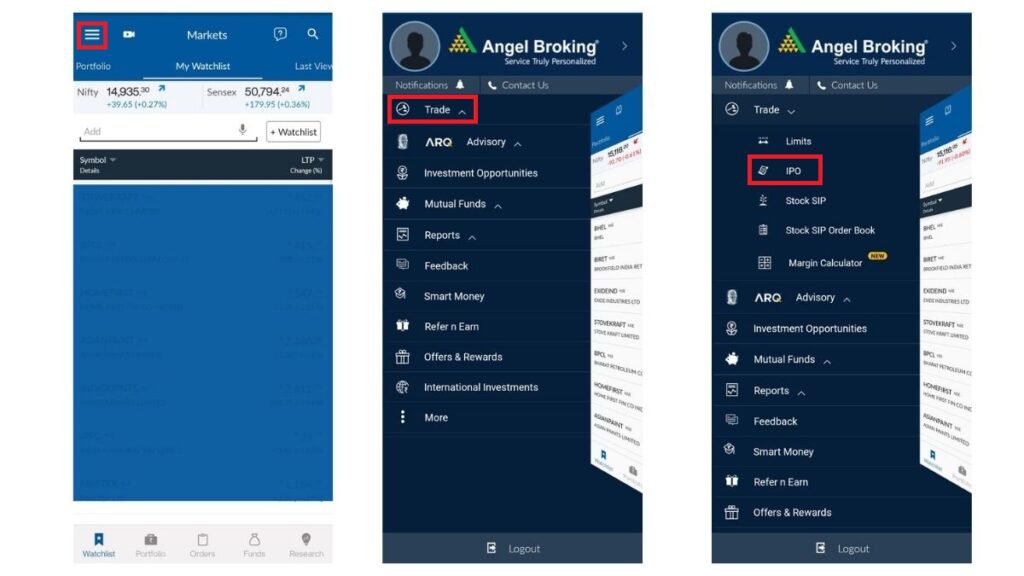 2. Fill IPO Details
In the IPO Page, you will see the options that you have to fill in order to apply for the IPO, fill lot size, For example – 1 lot contains 20 shares then 2 lots will contain 40 shares. So from this, you can understand that we can apply for shares in multiple of lots. 20 shares is the single lot size of an IPO. Now enter your UPI details, then select Apply on the bottom of the page.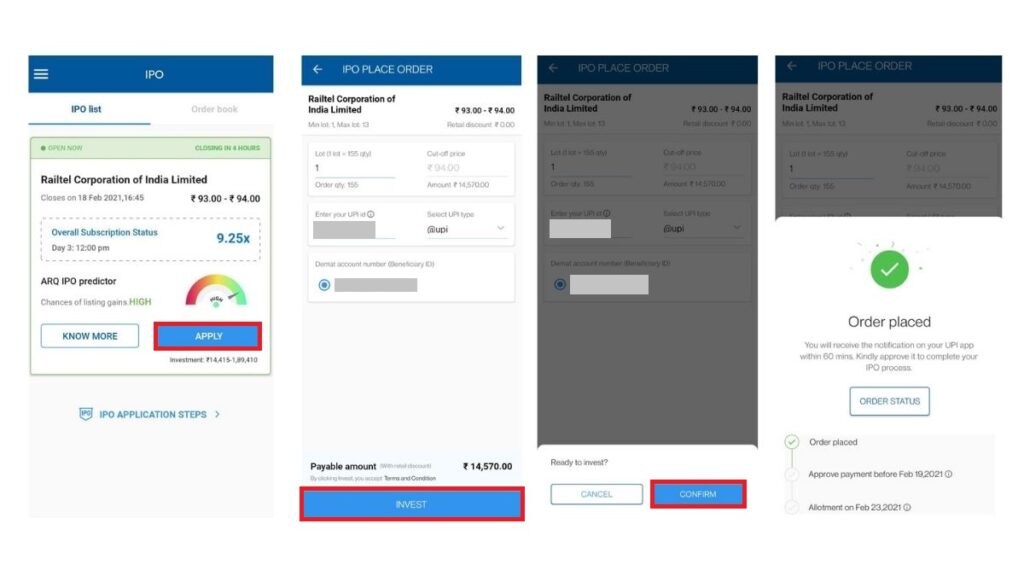 3. Approve Mandate through UPI App
After submitting your form, you will receive a request on your UPI app which will create a mandate till the allotment process.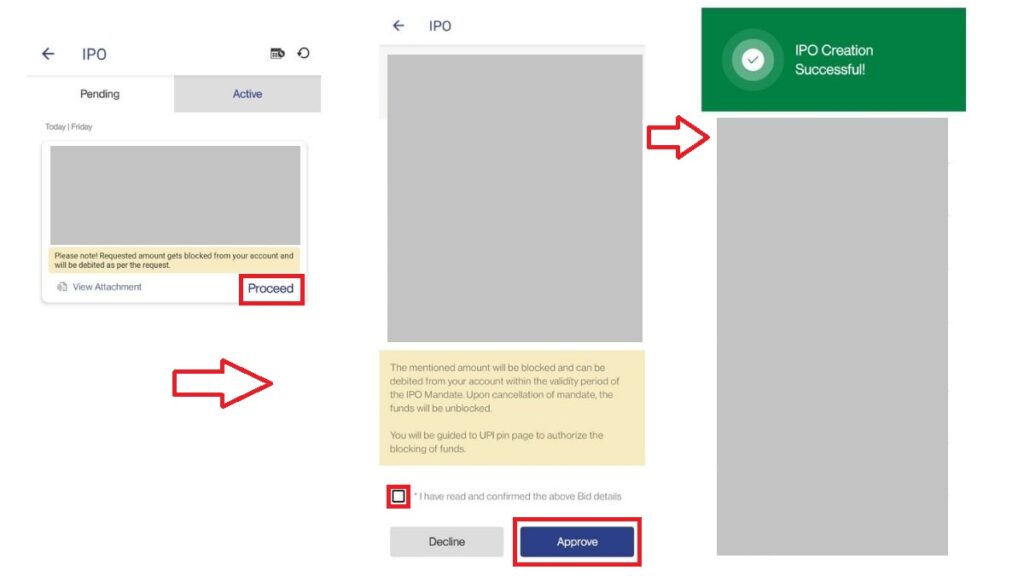 Congratulations, you have successfully learnt how to apply IPO through UPI!!
Why you should apply IPO through UPI?
It is one of the best ways to apply for an IPO as it is a whole automated process and saves you the trip of going to the bank and submitting a form which will, in turn, save you a lot of time.
Things to Keep in Mind Before Applying any IPO
Now that we have learned the process of how to apply IPO through UPI, it is equally important to know in which IPO you should invest your money. You should keep an eye for Grey Market Premium of an IPO which could give you an idea of how much you can earn on a listing day, also known as listing gains. However, the main aim should be of doing thorough research of the company and then applying for an IPO. Also, you should consult your financial advisor before investing money in Initial Public Offering of a company.
Conclusion
So you have successfully learnt how to apply IPO through UPI and if you like the article, you can also share it with your friends and family who might be new to the Stock Market. We have tried to give you as much information we could about the IPO and this article is even self-explanatory to the people who are new in the Stock Market. Follow IPO Guru to be updated on the latest news of upcoming IPOs.